Vitaliteit draait om de energie en de kracht waarmee mensen emotioneel, fysiek en mentaal in het leven staan. Als vitaal persoon heb je een duidelijke wilskracht en beschik je over energie, lichamelijke kracht en weerbaarheid.
Gun jij jezelf om vanuit jouw kernwaarden gelukkig, gezond en krachtig in het leven te staan?
HOE ZIET EEN COACHING TRAJECT ERUIT?
In een coaching traject gaan we samen onderzoeken wat er precies speelt, waar je vastloopt en hoe je dit anders wilt.  Dit verschilt voor iedereen en het traject wordt na een vrijblijvend intake gesprek uniek voor jou samengesteld.
Een vitaliteit coaching traject is een cadeautje aan jezelf – een investering met een resultaat dat onbetaalbaar is.
Neem vrijblijvend contact met me op voor een kennismakingsgesprek
Holistisch
Unieke integrale 5-dimensionale aanpak
Toonaangevend binnen Leefstijl & Vitaliteit
Maatwerk
Focus op je eigen regie
Kwantificeerbaar inzicht
UNIEKE 5 DIMENSIONALE WERKWIJZE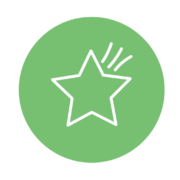 Waar word je blij van
Hoe vaak sta je stil bij hoe gaat het nu echt met je
Wie ben jij ten diepste
Wie of wat inspireert je
Wat zijn jouw kernwaarden en kwaliteiten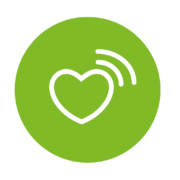 Hoe ga je om met je eigen gevoelens en emoties
Welke emotie raakt je het diepst
Wat gaat je goed af/vind je lastig in communicatie
Hoe ga je om met emoties van anderen
Wanneer uit je je wel/niet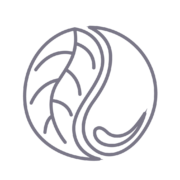 Hoe stel je prioriteiten
Waar voel je jezelf verantwoordelijk voor
Hoe groot is jouw veranderwens
Wat helpt je om gemotiveerd te blijven
Wie zit er bij jouw achter het stuur van je leven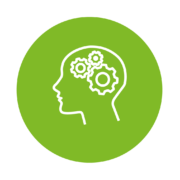 Welke gedachten geven je kracht
Hoe ga je om met tegenslag
Welke overtuigingen heb je meegekregen
Hoe bewust ben je van je gedachten
Hoe ga je om met belemmerende gedachten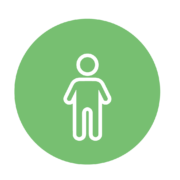 Wanneer en hoe ontspan je
Hoe kan je op een duurzame manier je lichaam voeden
Hoe ga je om met stress
Hoeveel beweging heb je nodig
ik wacht niet met trots zijn op mezelf tot ik mijn doel heb behaald. Ik ben trots op elke stap die ik zet!
Een coaching traject bestaat uit een Leefstijl & Vitaliteits analyse plus een aantal coaching sessies. Jij bepaalt zelf hoeveel sessies en welk product je wilt afnemen. Grote(re) of diepgelegen veranderwensen hebben vaak meer tijd en sessies nodig.  Gemiddeld raden we aan om 6 sessies af te nemen.
Leefstijl & Vitaliteitsanalyse
Pakket A:
Leefstijl & Vitaliteitsanalyse
3 coachings sessies
Pakket B:
Leefstijl & Vitaliteitsanalyse
6 coachings sessies
Pakket C:
Leefstijl & Vitaliteitsanalyse
9 coachings sessies
Bovenstaande tarieven zijn geldig voor particulieren en zijn inclusief BTW.
Vitaliteit op de werkvloer
Wilt u voor uw bedrijf een vitaliteitsprogramma op maat?
Dat kan! Een programma bestaat uit:
Een intake om uw vitaliteitsdoelen voor uw bedrijf concreet inhoud te geven.
Training sessies in groepsverband aangevuld met individuele coaching sessies.
Op basis van het 5 dimensionale model
HOE KAN

IK JOU HELPEN
NEEM CONTACT MET MIJ OP!